Message from our representative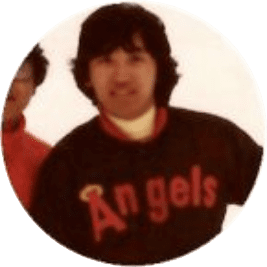 The Tokyo office will celebrate its 20th anniversary next year.
The Tokyo office will celebrate its 20th anniversary next year. We opened the Tokyo office in 1998 to establish a system that allows us to meet and talk with Japanese production companies in preparation for the Sydney 2000 Olympic and Paralympic Games. Thanks to you all, the Tokyo office has been able to keep operating for about 20 years. Now we are heading for the Tokyo Olympic and Paralympic Games in 2020. This time, we hope our Tokyo office will be able to return the favor to the media in Australia and New Zealand.
chief executive officer sugiyama tomohiro
Company Information
Company name

株式会社CP INTERNATONAL PTY.LTD(CPインターナショナル株式会社)
C.P. INTERNATIONAL PTY. LTD.(シー・ピー・インターナショナル株式会社)
Company type

An Australian Federal Corporation
Registration number

ABN 46 010 970 153
Establishment

September 6, 1989
Number of employees

Regular employees: 8
Contract employees: 10
Business content

・Co-ordination of TV CM, graphic, TV program, PV and music video productions in general
・Co-ordination of local CG, animation and VFX productions
・Location research, location scouting, permission application
・Stuffing of local crews, casting of models & talents, appearance negotiation, contract
・Arrangement of various photographing equipment & materials and studios
・Live satellite broadcasting, VTR transmission
・Video-related research, permission, and acquisition
・Coverage of entire regions in Australia and New Zealand
・Other various local assistance, research, information collection

Bank

Australia: Suncorp Bank
Japan: Mizuho Bank (Meguro Branch)
Recruitment information
Shooting coordinator
Employment status

casual
Business description

It's the forefront job at shooting sites, which requires physical, intellectual, and mental strength. It comes with overtime, weekend works, and business trips to other cities.
Work location

Gold Coast Head Office
Researcher
Employment status

casual
Business description

Mainly research and arrangement work in the office. Telephone (English and Japanese) and Computer (Word, Excel, Internet) Those who can make use of and can create reports. Basically, it's a weekday job. We are looking for people who can help you when you are busy.
Work location

Gold Coast Head Office
Access
Tokyo office
Address

〒141-0031 Tokyo Shinagawa-ku, Nishigotanda 7-24-8Liberte' Nishigotanda 302
TEL/FAX

03-5437-5546 / 03-5437-5547
E-Mail

tyo@cpinter.biz
Access

About 10 minutes on foot from Yamanote Line `` Gotanda Station '' Approximately 10 minutes on foot from Fudomae Station on the Tokyu Meguro Line
Head Office (Gold Coast)
Address

Suite2, Commerce Place, 37 Bundall Rd, Surfers Paradise, QLD 4217
TEL/FAX

61-7-5531-5454 / 61-7-5531-5430
E-Mail

info@cpinter.biz
Postal address

P. O. BOX 6447, Gold Coast Mail Centre, QLD 9726, Australia